Sensitivity Measurements
3550R
The 3550 is the first truly portable touch-screen radio communication test system.

Seria MG369xC
Broadband signal generators covers audio, HF, VHF, UHF, RF and microwave frequencies from 0.1 Hz to 70 GHz in single coaxial output and up to 500 GHz or beyond, with external multipliers.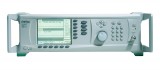 2948B
AVIONICS (OPTION 25) enables communication and ramp testing of military and commercial aircraft in one instrument.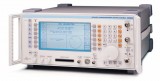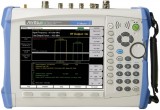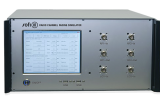 4902
G.fast technology promises to bring a wealth of new opportunities to Service Providers as well as manufacturers of DPUs, CPE Modems and Chipsets. This exciting new technology allows for a more efficient use of existing copper infrastructure by utilizing the spectrum above 30 MHz and by cancelling the crosstalk between pairs within a cable. This increases data rates far beyond current levels, making bandwidth-intensive applications such as IPTV and Triple Play available in many areas where it was not possible before.
Technologies:DSL