Transceiver Measurements
Seria MF241xC
MF2412C: 10 Hz to 20 GHz
MF2413C: 10 Hz to 27 GHz
MF2414C: 10 Hz to 40 GHz
Technologies:Radary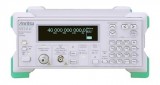 MT8820C
MT8820C Radio Communication Analyzer platform covers a frequency range of 30 MHz to 2.7 GHz. LTE FDD, W-CDMA/HSPA/HSPA Evolution/DC-HSDPA, GSM/GPRS/EGPRS, CDMA2000 1X, CDMA2000 1xEV-DO Rev. A, PHS/Advanced PHS, and TD-SCDMA/HSPA.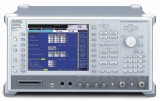 2945B
A compact, lightweight and rugged instrument that allows laboratory standard measurements to be conducted in the field.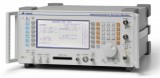 Seria MS272xT
MS2720T-0709 9 kHz to 9 GHz
MS2720T-0713 9 kHz to 13 GHz
MS2720T-0720 9 kHz to 20 GHz
MS2720T-0732 9 kHz to 32 GHz
MS2720T-0743 9 kHz to 43 GHz
Technologies:Radary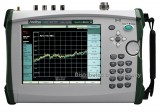 MS2830A
The MS2830A-044/045 Signal Analyzer includes a spectrum analyzer function for measuring up to 110 GHz using an external mixer based on the 26.5 GHz/43 GHz upper frequency limit.
Technologies:Radary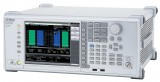 Seria MS20xxB
MS2024B : VNA 500 kHz — 4 GHz
MS2025B : VNA 500 kHz — 6 GHz
MS2034B : VNA 500 kHz — 4 GHz SPA 100 kHz — 4 GHz
MS2035B : VNjavascript:OtworzEdytor('opis_pelny_2');A 500 kHz — 6 GHz SPA 100 kHz — 6 GHz