GSM, UMTS/HSPA, LTE Service Test Sets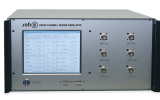 6103, 6104
Optimized for Maintenance & Servicing of GSM 850, 900, 1800 and 1900 Telephones
Supports Dual Band Handover
7100
High performance instrument for testing the RF, baseband and protocol layers of wireless devices supporting multiple Radio Access Technologies.
Technologies:LTE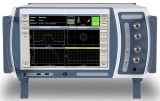 GPSG-1000
The GPSG-1000 is a low cost, multi-channel, WAAS capable satellite simulator that can be used in production, maintenance or installation testing.

2201
Aeroflex's 2201 ProLock is a reasonably priced test instrument for 3G mobile phones and wireless data cards.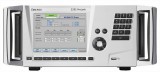 MT8820C
MT8820C Radio Communication Analyzer platform covers a frequency range of 30 MHz to 2.7 GHz. LTE FDD, W-CDMA/HSPA/HSPA Evolution/DC-HSDPA, GSM/GPRS/EGPRS, CDMA2000 1X, CDMA2000 1xEV-DO Rev. A, PHS/Advanced PHS, and TD-SCDMA/HSPA.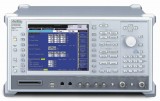 MD8475A
Supports multimode terminals 
(LTE FDD (2x2 MIMO), W-CDMA/HSPA/HSPA Evolution/DC-HSDPA, GSM/(E)GPRS, CDMA2000® 1X/1xEV-DO Rev. A)
Technologies:LTE