RF and Microwave Components and Custom Assemblies
RF antennas are divided into two categories: directional antennas and omni-directional antennas.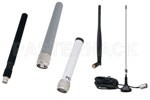 Pasternack bias tees (aka bias Ts) are passive coaxial components primarily used in applications where you need to inject DC currents or voltages into RF circuits.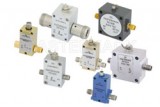 Available in 2.4mm, 2.92mm, 7/16 DIN, BNC, C, Mini SMB, Mini SMP, N, QMA, SMA, SMB, SMC, SMP and TNC connector types.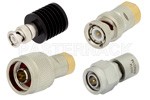 1.0/2.3, 1.6/5.6, 1.85mm, 10-32, 2.4mm, 2.92mm, 3.5mm, 3/4"-20, 7/16, banana, BNC, BNC twinax, C, D-Sub, F Type, FAKRA, FME, GR874, HN, LC, MC-Card, MCX, MHV, mini SMB, mini SMP, mini UHF, MMCX, N Type, QMA, QN, RCA, SC, SHV, SMA, SMB, SMC, SMP, SSMA, SSMB, TNC, UHF or UMCX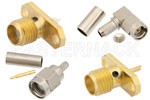 Pasternack DC blocks are passive coaxial components that prevent (block) the flow of direct current (DC) frequencies to RF signals.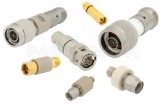 Pasternack RF frequency multipliers (also known as frequency doublers) are passive microwave components that create an output frequency whose signal is larger than the input signal, known as the harmonic signal.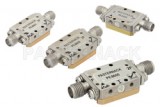 Pasternack RF isolators are passive 2-port microwave devices that help protect RF components excessive current or signal reflection.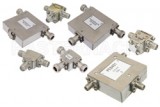 Pasternack RF phase trimmers are adjustable passive microwave devices designed for RF applications where phase match between two cables is needed for proper system performance.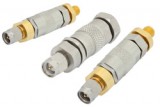 Pasternack power dividers (also known as splitters) are available with 50 Ohm or 75 Ohm impedances.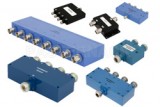 276 in-series RF adapters design and 470 between series adapter designs as well as T and Cross RF adapters. Pasternack RF adapters include 41 connector interface types such as SMA, TNC, N and BNC