Second hand units
We would like to offer to our customers also second hand units.
SGA
Compact, easy to use, high performance signal generator for R&D, manufacturing and the field

MD1260A
The MD1260A 40/100G Ethernet Analyzer is ideal for manufacturing inspection of transmission equipment supporting 40/100GbE, as well as for installing and commissioning 40/100 GbE networks.
Technologies:Eternet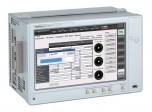 429E,DT200,DT350
Aeroflex's Data Bus Analyzers provide avionics technicians and line maintenance personnel with easy methods of troubleshooting ARINC 429 and CSDB (Commercial Standard Digital Bus) data bus standards.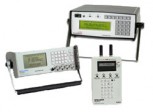 Seria S8x0D
Broadest frequency range available in the market:
S810D : 2 MHz to 10.5 GHz
S820D : 2 MHz to 20 GHza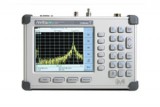 CPM20, CPM46
The Counter Power Meter (CPM) is designed for the demanding environment of the installation and maintenance engineer.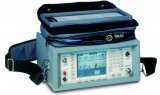 SGD
Wide band cover:
SGD-3 - 100 kHz to 3 GHz
SGD-6 - 100 kHz to 6 GHz

6103 AIME
GSM network emulator capable of supporting virtually all the feature sets of a modern GSM network such as AMR, DARP, GPRS, EDGE, DTM, GAN and UMA and A-GPS.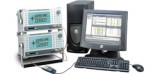 Site Master S331L
Handheld, battery-operated design
Rugged, field-proven design using Anritsu's 9th generation hardware platform
Technologies:Wi-Fi / WLAN, UMTS, TETRA, GSM