Portable
3550R
The 3550 is the first truly portable touch-screen radio communication test system.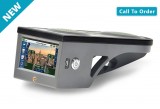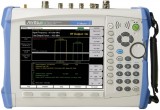 E7000L SitePROFILER™
The E7000L Cable & Antenna Analyzer provides all necessary measurement functions and performance to accurately diagnose and verify the site's cable and antenna system and RF connectors, as well as basic fiber-feedline testing. Smaller and lighter than the E7000B, the E7000L is ideal for installation of wireless cell sites.
Technologies:Wi-Fi / WLAN, WDM (DWDM, CWDM), UMTS, TETRA, NXDN, LTE, GSM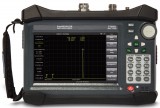 Site Master S331L
Handheld, battery-operated design
Rugged, field-proven design using Anritsu's 9th generation hardware platform
Technologies:Wi-Fi / WLAN, UMTS, TETRA, GSM