VSWR Measurement
3550R
The 3550 is the first truly portable touch-screen radio communication test system.

E8900A
The E8900A 5G New Radio (NR) handheld spectrum analyzer covers the landscape of new wireless communication technology with all-new levels of flexibility and efficiency for construction and maintenance of 5G NR systems. Correlative interference analysis with interferometer DF antenna and GPS mapping can locate hard-to-isolate interference signals in max accuracy. Persistence spectrum analysis separates the in-band signal transmission from underlying low-level inference signals in supreme clarity without service interruption.

Seria S8x0D
Broadest frequency range available in the market:
S810D : 2 MHz to 10.5 GHz
S820D : 2 MHz to 20 GHza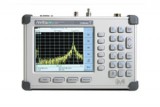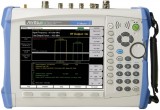 E7000L SitePROFILER™
The E7000L Cable & Antenna Analyzer provides all necessary measurement functions and performance to accurately diagnose and verify the site's cable and antenna system and RF connectors, as well as basic fiber-feedline testing. Smaller and lighter than the E7000B, the E7000L is ideal for installation of wireless cell sites.
Technologies:Wi-Fi / WLAN, WDM (DWDM, CWDM), UMTS, TETRA, NXDN, LTE, GSM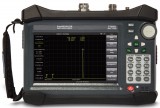 Site Master S331L
Handheld, battery-operated design
Rugged, field-proven design using Anritsu's 9th generation hardware platform
Technologies:Wi-Fi / WLAN, UMTS, TETRA, GSM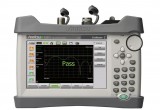 S412E
Ideal instrument for Land Mobile Radio (LMR) and Public Safety System : P25, P25 Phase 2 (TDMA), NXDN™, ETSI DMR, MotoTRBO™, and 700 MHz LTE public safety radio systems in the Part 90 spectrum allocations.